WWW.DANMAGIC.ORG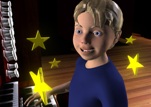 Devised by the University of Bradford for the Royal College of Organists
Home View Dan Find a pipe organ Find an organ teacher More about pipe organs Organ events
Making Dan Information for teachers & visit organisers Links Contact Dan souvenirs
---
WELCOME to DanMagic online home of "Dan and the Magic Musician" the animated story of the greatest musical instrument of all
where children and families can meet the pipe organ and teachers and parents can find free follow-up resources
You can enjoy seeing Dan at home, with pre-schools at playgroup or nursery, in primary/infants/junior school music lessons, at children's events etc - HAVE FUN!
JUST CLICK ON ► above to start "Dan and the Magic Musician"
What can I do at DanMagic?
Enjoy the film

and tell others about it -

send the link to your friends and family

http://www.DanMagic.org

Get started right away!

Click here to find someone near you to help you

Click here to find a pipe organ to visit near you
Click here to find out lots more about pipe organs

Tell a music teacher!

Print a Teachers Flyer and send it to your local infants/primary/junior school to tell them about the film and resources on DanMagic

Dan could be appearing at your local school in no time!
the making of Dan and the Magic Musician"

watch this short film here

find out more here

YOU CAN HELP to introduce more children to the pipe organ!

Why not arrange a screening of the animation at a pipe organ venue,

or print and cut these small DanMagic flyers to hand out at musical events or through your local library

Find out about

in your area and nationally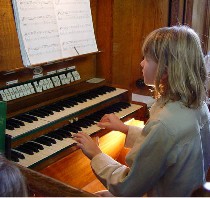 TEACHERS!
You can include "Dan and the Magic Musician" in your music lessons! Click here for free teacher resources on DanMagic , and links, giving follow-up classroom material to help you
Want Dan souvenirs? Look here
"Dan and the Magic Musician" has won the BBC Education and Communities Partnership Award for Innovation 2009
Rights are reserved on all images from "DAN AND THE MAGIC MUSICIAN"
---