WWW.DANMAGIC.ORG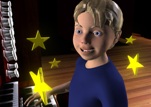 Devised by the University of Bradford for the Royal College of Organists
Home View Dan Find a pipe organ Find an organ teacher More about pipe organs Organ events
Making Dan Information for teachers & visit organisers Links Contact Dan souvenirs
---
The project was commissioned by THE ROYAL COLLEGE OF ORGANISTS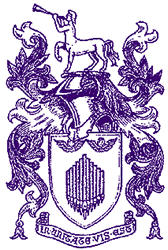 The Royal College of Organists is committed to providing high quality experiences across the United Kingdom in the field of organ playing for people of all ages and backgrounds, whether or not they have played the organ before. The RCO commissioned this initiative as part of their Education and Outreach programme.
RCO liaison by SIMON WILLIAMS
Simon is head of Education and Outreach at the Royal College of Organists. He devises and implements the College's extensive programme of events and courses for organists and choral directors. Simon studied at Durham University and the Royal College of Music, and began his professional career in school teaching, at the same time contributing to organ and choral education, first as a committee member for National Learn the Organ Year, and then as Honorary Secretary of National Organ Teachers Encouragement Scheme. In addition to his work for the RCO, he is Organist & Director of Music at St George's Hanover Square (London W1), a tutor for St Giles International Organ School, and Music Director of Harrow Choral Society.
ANDREW McCREA took part in "Creating Dan : the making of Dan and the Magic Musician"
Andrew is

Director of Academic Development at the Royal College of Organists. He is

responsible for College examinations and for the promotion of the institution as a professional and learned body. He is the officer-in-charge of the College's library and commissioning editor of the RCO Journal. Andrew trained as an organist (at the Royal College of Music and Amsterdam Conservatoire) and has since followed a career in music education. He is a Professor of Academic Studies at the Royal College of Music and has published a number of articles on aspects of British organ repertoire and performance practice (for the Journal of the British Institute of Organ Studies, the RCO Yearbook and Cambridge University Press's Companion to the Organ), and on the history of organ-building in the Baltic States (The Organ Yearbook and The Nordic-Baltic Organ Book). Andrew has held several appointments as a church organist, and as a recitalist he has appeared in concerts both at home and overseas; in 1997 he was a finalist in the Lahti International Organ Competition, Finland .
For more information about the Royal College of Organists, see
---